REIMAGINING A HAPPY PLACE 💔
by Maya Simiśićs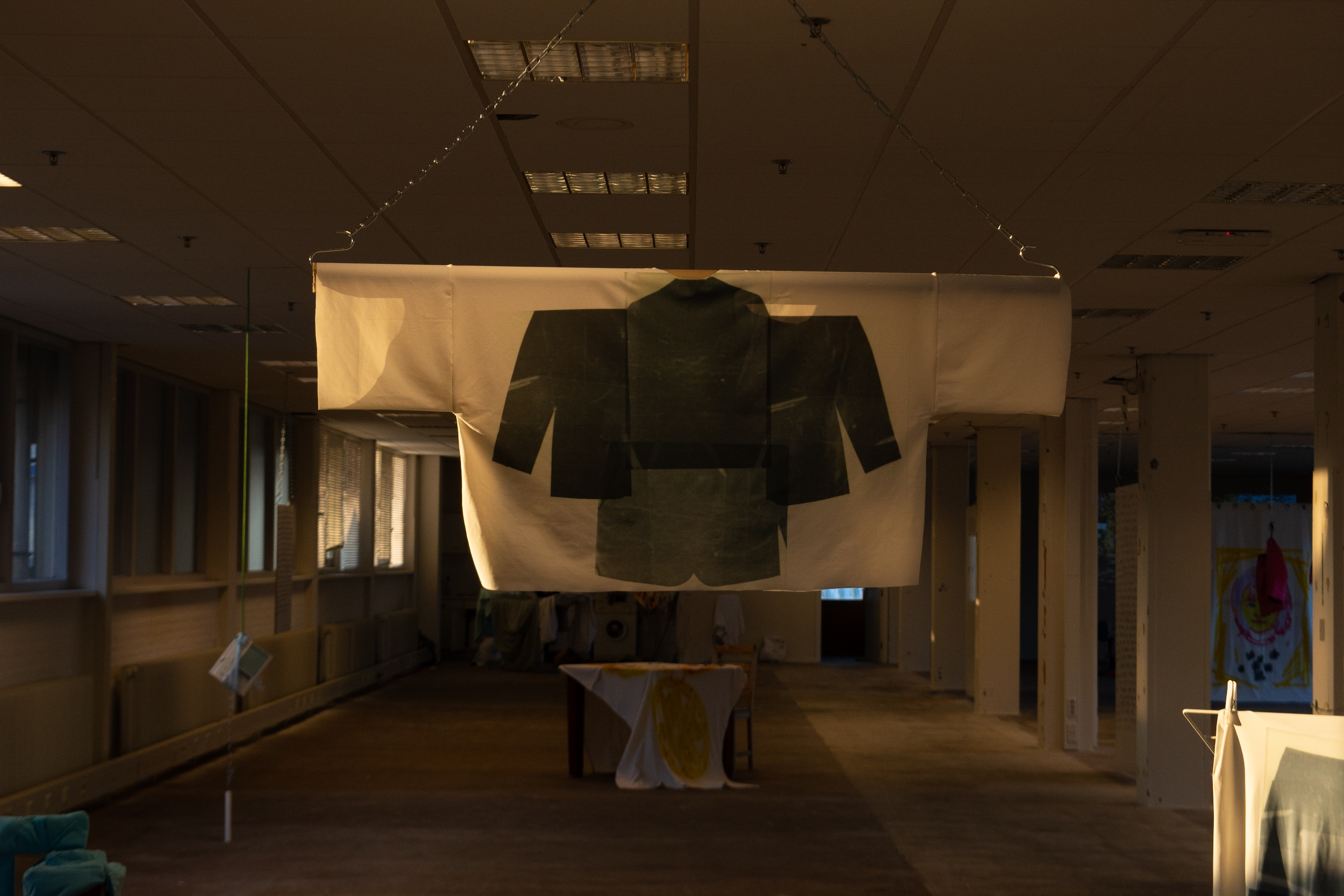 9-11.7.2021 at Sluisjesdijk 151, 3087 AG Rotterdam in the spaces of studio151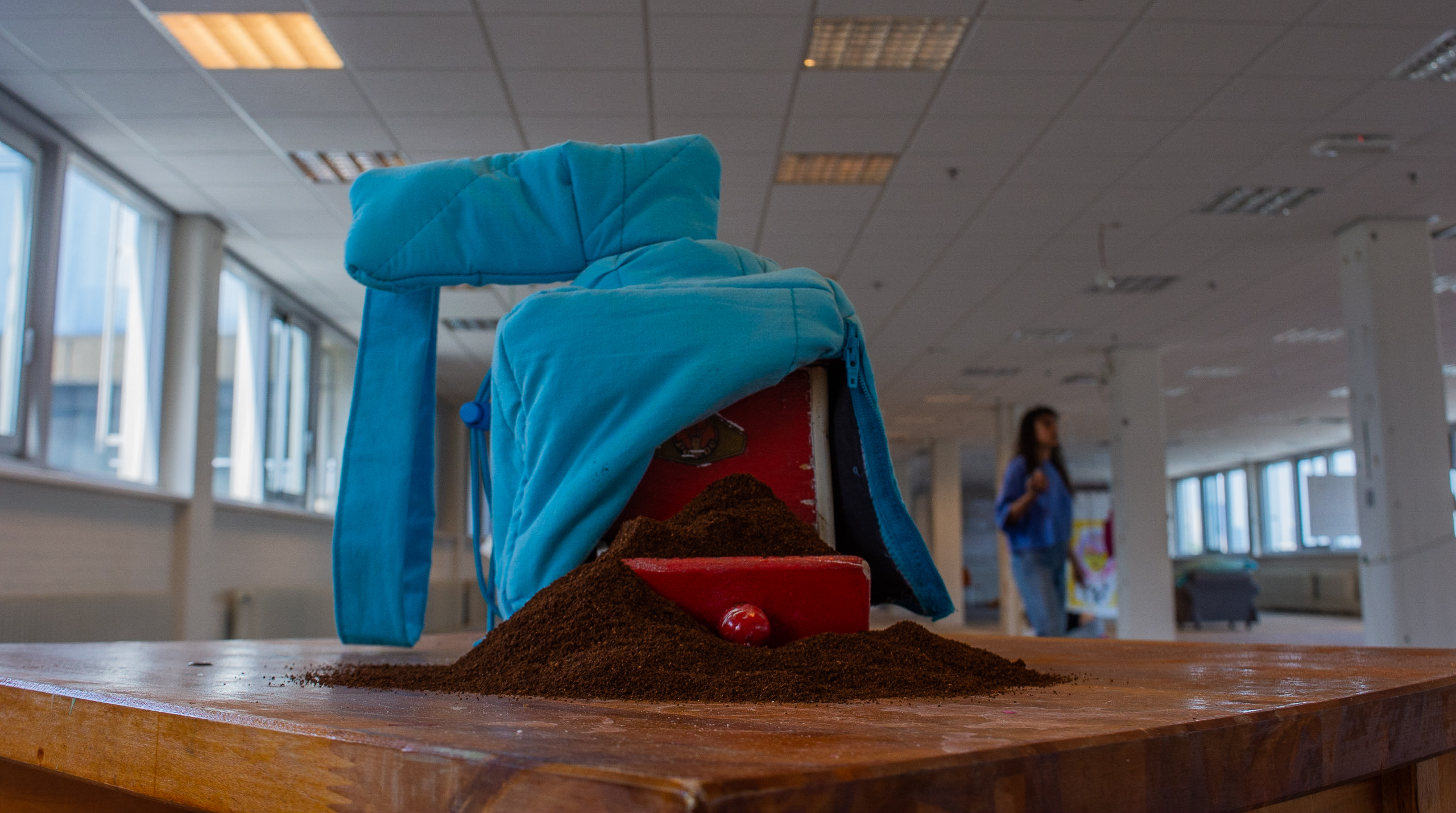 After the release of Maya Simiśićs graduation collection, "REIMAGINING A HAPPY PLACE" was presented in five performances in Rotterdam on the13th of June 2021.
thespectrum.space was asked to develop a physical show to revisit her collection in the form of an exhibition to enable the audience to walk through her thoughts and observations.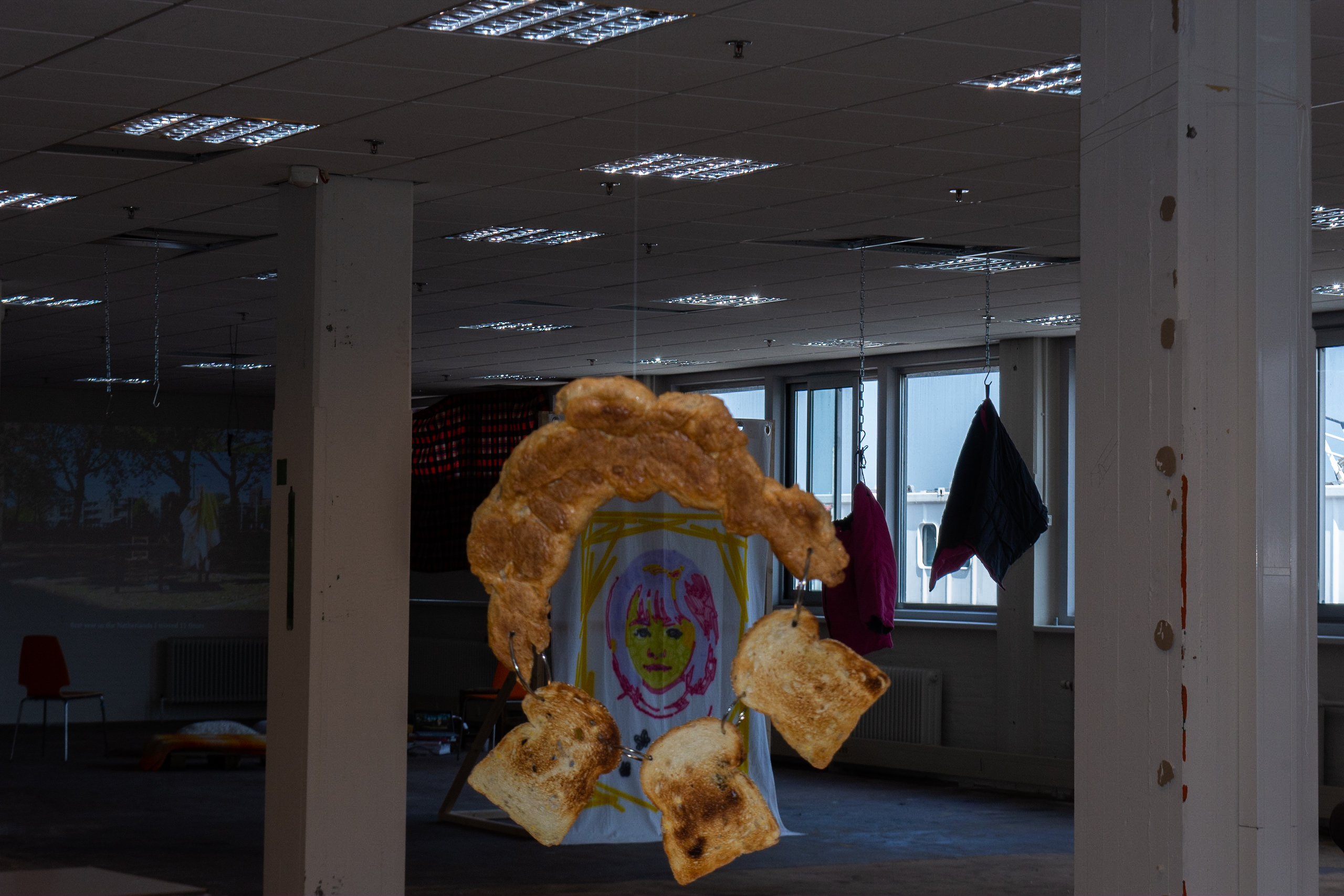 Description of the project
As humans, we tend to have strong emotional connections with particular objects in our house that make us feel at home, for example, one's spot at the dining table, a favorite pillow to sleep on, or a preferred side of the bed. That said, could we make 'home' possible with those bit of things wherever we are? Do we become subservient to those things and get so emotionally attached that it hurts when those things break or vanish? Even if we do get attached to them, they help us get through something difficult in life. With them, we create our 'bubble' where we feel safe, giving us comfort. Besides the importance of material objects, Maya examines the value of rituals and sensory input as they highly contribute to creating domestic space. She made her collection through several qualitative interviews with people from the former Yugoslavia diaspora in the Netherlands about their interpretation of the home, as they have often experienced separation from home, anxiety, and assimilation in new spaces. All these questions are derived from her embodied knowledge and questioning her identity, belonging, and struggle.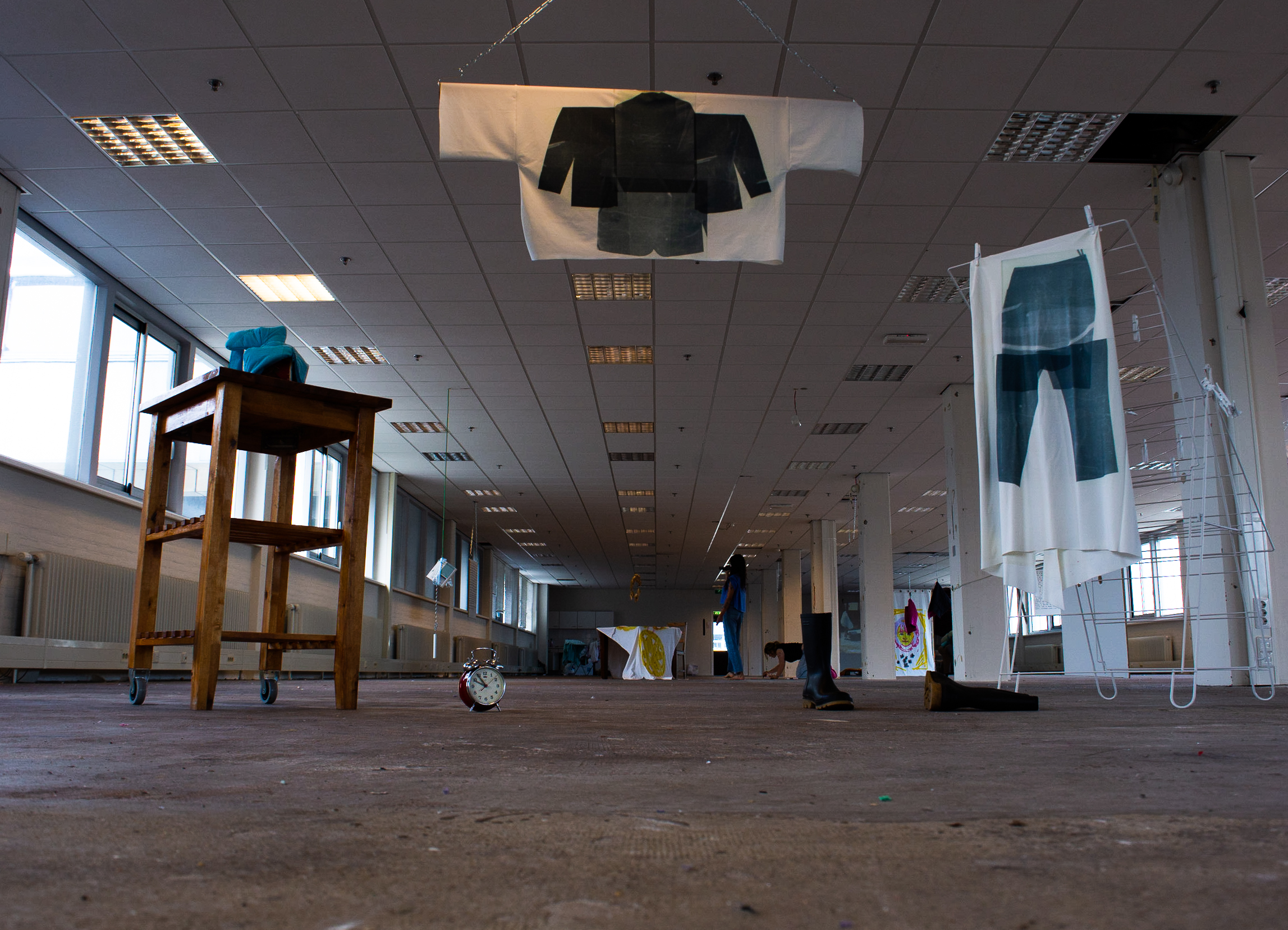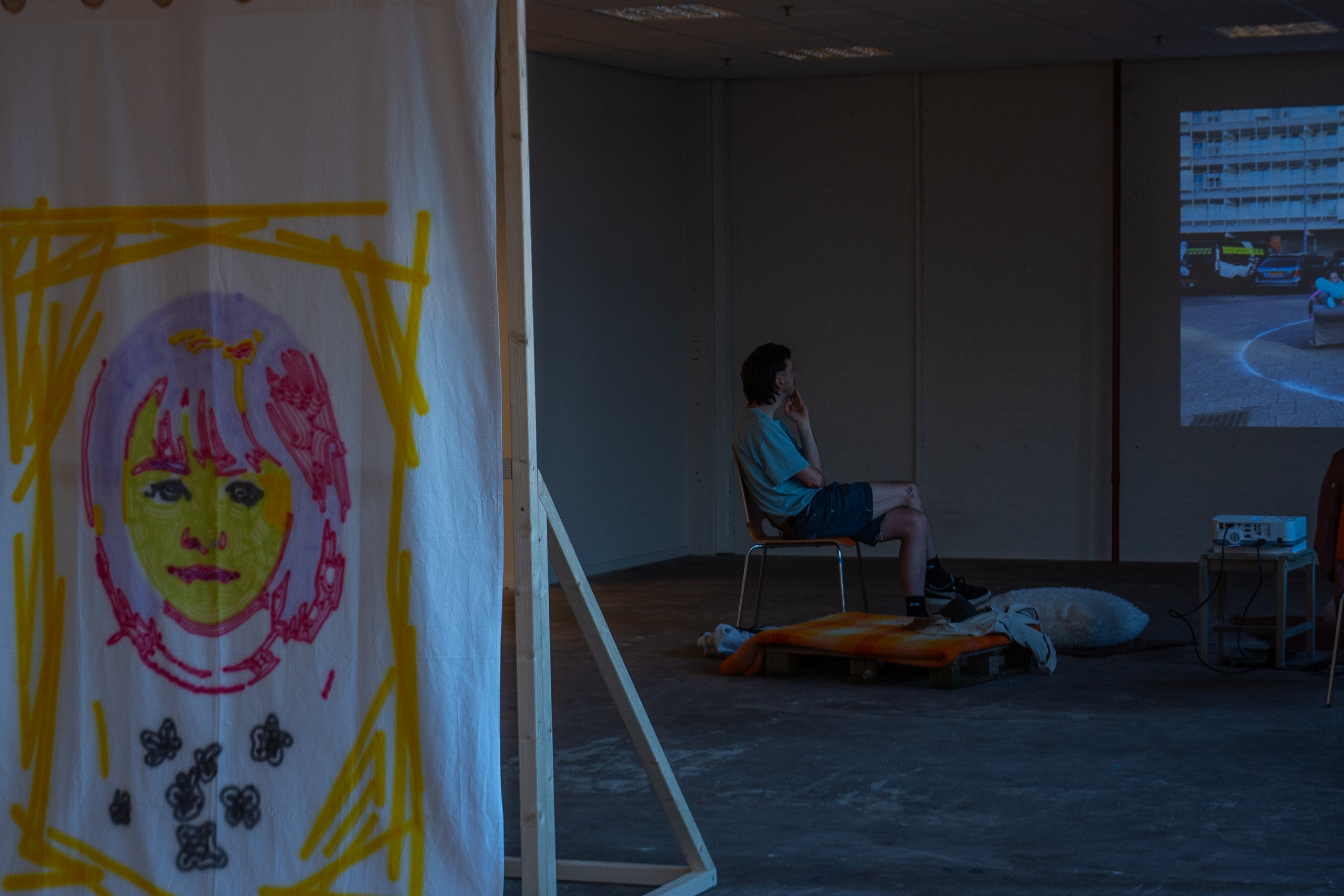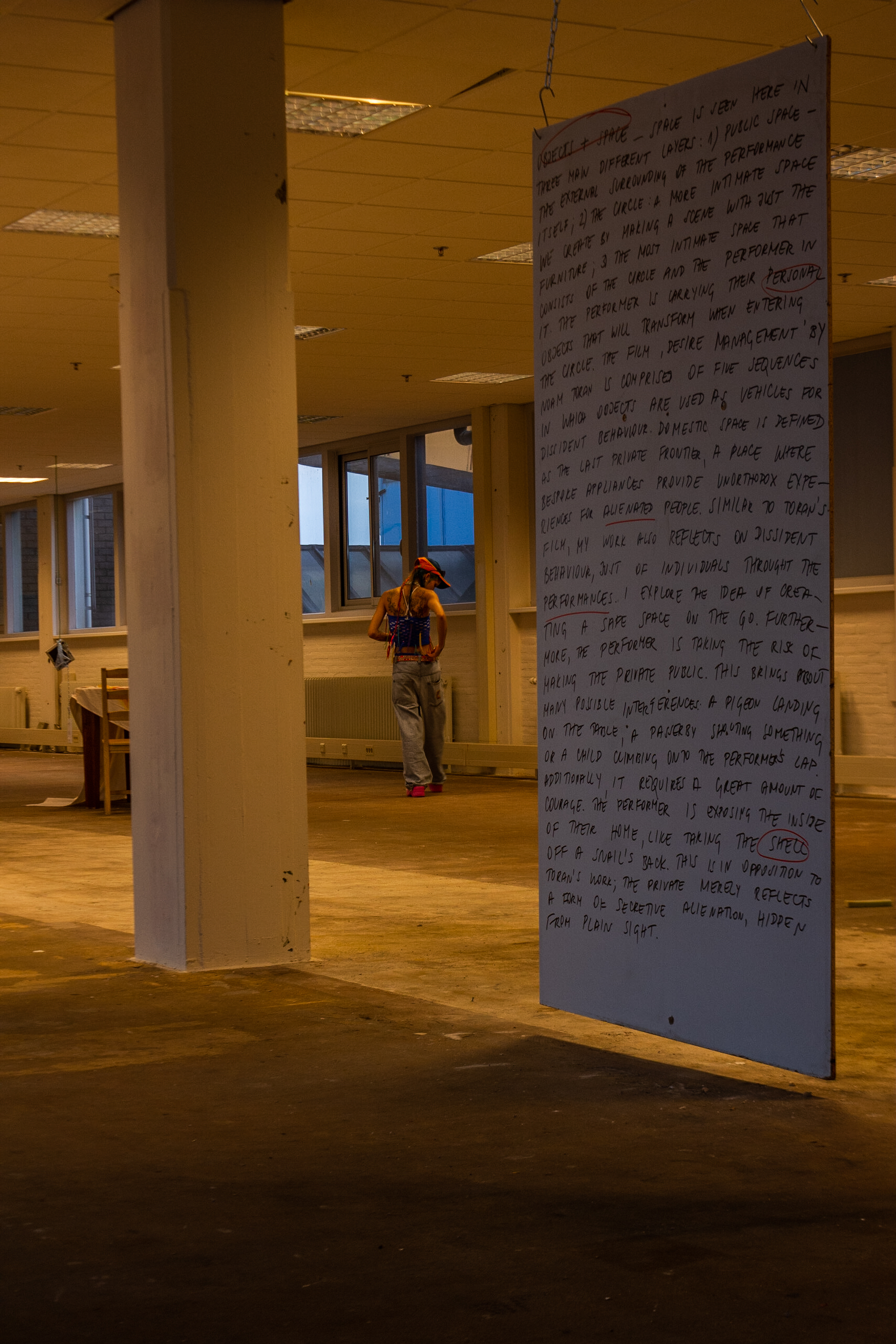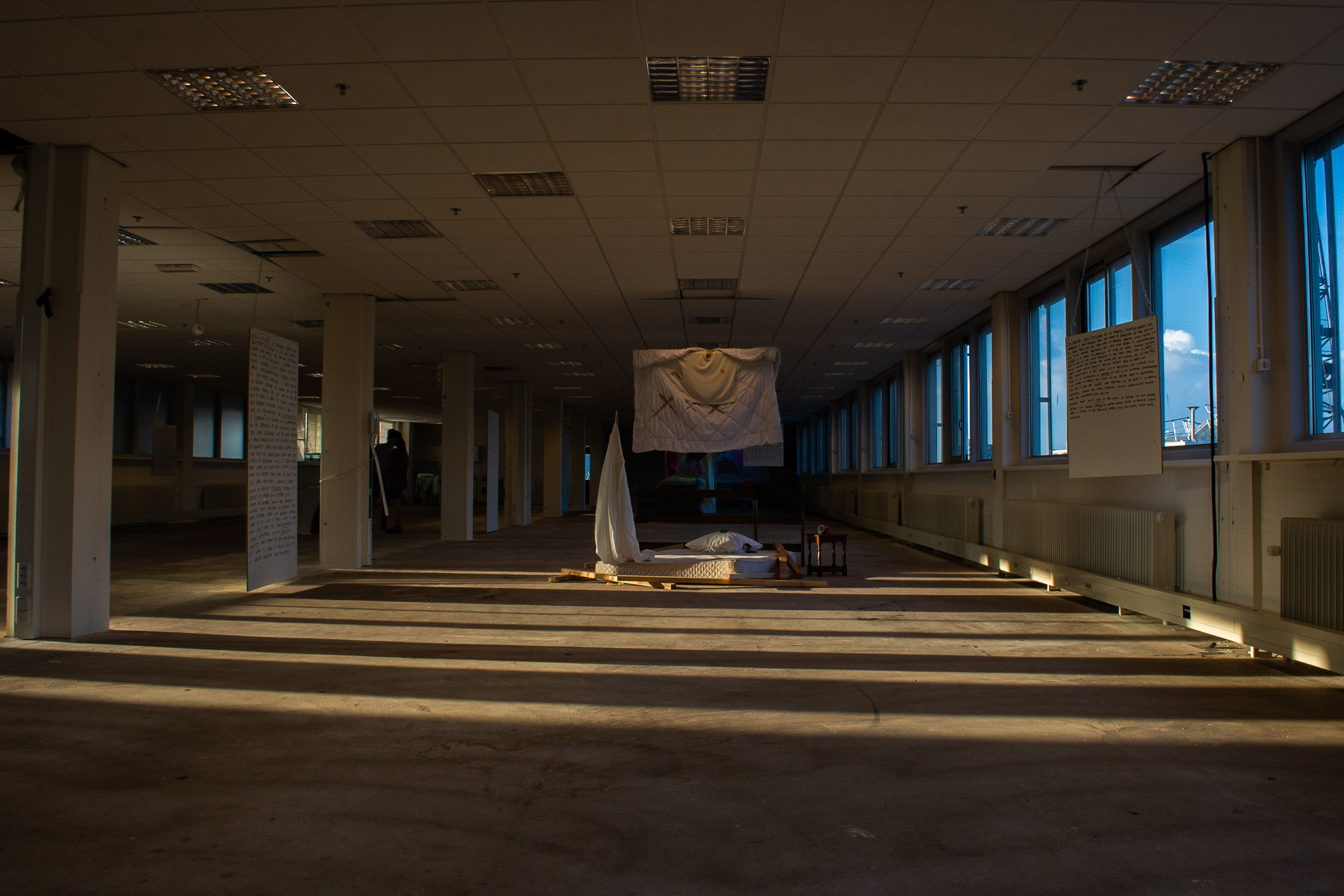 curatorial approach
We had the honor to develop a static presentation of her performances for this show to allow the audience to dive deeper into her work. We were finding ways to comfort her pieces and share the story behind them. Developing a way to use the existing structure of an old office building and reusing material that was existent in the location and used in the performances was in the center of this production—creating an exhibition space that feels inviting to the audience and enables the works to be seen individually and part of the larger context of the work.
Developing a concept that creates viewpoints between the five installations and highlights the details used in the performances by reshaping the room with wooden panels to guide the audience through Maya's work and recreating static installations of the pieces used in the performances..